Welcome!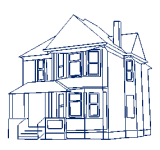 The Martinsville-Henry County Chamber of Commerce welcomes you to its Online Rental Guide, a comprehensive listing of all rental property and apartments in Martinsville-Henry County.
The listings on this website are maintained by area Property Managers who are Chamber members, who are responsible for the accuracy of their respective information.
If you are looking for rental property or an apartment within the community, use the handy Search on this site. If you need help, please feel free to call the Chamber at 276-632-6401. Walk-ins to the Chamber are welcome to use its computer to search for the best available rental spaces in the area.
We hope this site helps you with your rental property needs!